Day 08 – A Who-Related Photo That Makes You Happy
I know I am going to make some Rose lovers unhappy with my choice photo for today, but...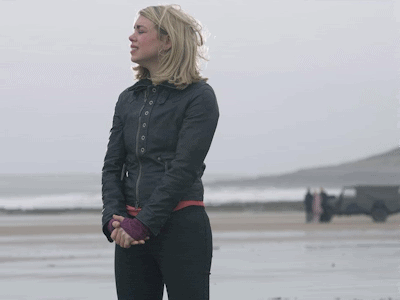 I know, I mean. But I was
sooooooooo
happy when I saw this episode and realized that she was gone.
Too bad it was short lived.

Day 09 – A Who-Related Photo That Makes You Angry/Sad
Day 10 – A Who-Related Photo That You Took
Day 11 – Your Favorite Season (Classic or New)
Day 12 – Whatever Tickles Your Fancy
Day 13 – Your Favorite Villain
Day 14 – The Villain Who Scared You the Most
Day 15 – Favorite Who-Related Tumblr
Day 16 – Your Favorite Who-Related FanFic
Day 17 – A Piece of Who-Related FanArt
Day 18 – Whatever Tickles Your Fancy
Day 19 – The Scene That Made Your Cry the Most
Day 20 – The Character Who Is Most Like You
Day 21 – Your Doctor Who OTP
Day 22 – A Who-Related Fan-Site
Day 23 – A Who-Related YouTube Video
Day 24 – Whatever Tickles Your Fancy
Day 25 – Favorite Who Actor
Day 26 – Favorite Who Actress
Day 27 – An Episode You Wish Hadn't Been Made
Day 28 – An Episode Idea You Created Yourself
Day 29 – Who You Think Should Be the Next Doctor
Day 30 – Whatever Tickles Your Fancy
Current Mood:
angry